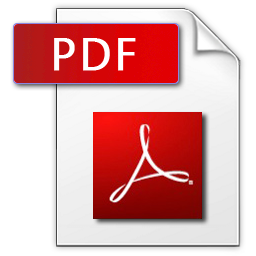 Download Brochure
Why Malaga and FAQ
Amazing, sunny Malaga. It sweeps you up in its fresh sea air, narrow cobble stone streets, leafy boulevards, cathedral spires, long sandy beaches and fine tapas bars – all looked over by the grand Gibralfaro Castle.
Thanks to the city hall's investment in the historic district, public transport system, monuments and museums, Malaga is a true pleasure to explore. A buzzing Mediterranean port city, it has managed to retain its exotic old-world feel while offering modern urban living at its best. Rent a city bike and nip to Picasso's birth home or the Thyssen Museum, then enjoy a café con leche on a roof top terrace bar or eat tapas in a 19th century tavern. Spend a lazy Sunday on the beach in El Palo and at night, get dressed to the nines and head out for dinner and DJ grooves at one of the happening beach bars near Malaga University.
Most importantly for foreign students, Malaga is one of the most reasonably priced destinations in Europe. Many of its beautifully restored monuments and world-class museums offer student discounts and free weekday viewings, and there are restaurants in the city that will serve you complimentary tapas with your drink. Best of all, it is completely free to take a good book and a towel down the beach, and sunbathe and swim to your heart's content.
If you are considering Malaga as your study destination, you'll have many questions about the city. How hot does it get in the summer? Can you get public transport from Malaga Airport to the University? What does the nightlife offer? What kind of cultural agenda can you expect? How does the Andalusian accent sound?
Below you will find answers to all of these questions, including public transport, food, weather, cultural attractions, entertainment and nightlife – as well as the linguistic considerations of studying the Spanish language in Malaga. If you cannot find what you were looking for, do not hesitate contact us. We will always do our best to give you precise details and information that will help you prepare for your trip.
Malaga has a good bus and train network, as well as city bike rental. You can get to all the important places in and around Malaga on public transport: the University, the airport, all the sightseeing spots and the surrounding province. Read this article to find out the main routes, how to buy tickets and where to download journey maps.
This article focuses on Malaga's museums, main sightseeing spots, shops and cinemas. Malaga has a total of 28 museums including the Picasso Museum and the Thyssen Museum. Sites like the Gibralfaro Castle, Picasso's birth home and the Roman Theatre add to the cultural offering, and the city's shopping streets and leisure centres provide a lighter side when you want a change from classical culture and architecture.
Student budgets can be tight, but your money will stretch much further in Malaga than anywhere else in Spain. This article provides a top selection of Malaga's best and most reasonably priced tapas bars, seafood beach restaurants and Mediterranean-style fast food joints where fresh, tasty food and good wine or beer will not wreck the bank.
Read this article to find out about Malaga's best bars, clubs and live music venues. Malaga offers something for everybody. Whether you're after Ibiza-style beach bars, flamenco tablaos, neighbourhood pubs or fashionable nightclubs, you'll find it all here. This article also tells you where to discover live music and stand up comedy.
You may be wondering what to pack for your stay in Malaga? In this article we explain in detail what the weather is like during each season, from the swelteringly hot, dry summers to the changeable weather in the winter. Find out season by season how to dress for the sun, what temperatures to expect through the day, how much rainfall there is in November – and whether you should bring a bikini or a coat.
If you're pondering on the Malaga lifestyle and whether it will suit you, read this article. Meet the exuberant, chatty locals, find out about the food, discover why Malaga is called the "city of museums", figure out how siestas and bank holidays work -- and importantly, discover how close the beach really is (it's really close).
Malaga, as the capital city of its province, offers cultural gravitas in the form or history, art and architecture. But uniquely, Malaga allows students to combine culture and language immersion with sunny beaches, reasonably priced gastronomy and a vibrant nightlife. Read this article to discover why Malaga stands out as a highly versatile student destination.
If you're not sure whether to study Spanish in Malaga or somewhere else, this article will help you to make a decision. From the vibrant city and beach scenery, to the open nature of Malaga's local residents and their soft Andaluz accent – not forgetting the healthy Mediterranean diet – Malaga has much to offer. Discover the top factors that make it the sure choice for language immersion students.
In this article you'll find out where in Malaga to practice Spanish outside your language classes. Malaga really works well as an immersion destination, largely thanks to the openness and friendliness of its inhabitants. These nine top tips – including going to the market, ordering food and subscribing to interesting local Twitter feeds – will help you dive fearlessly into communicating in Spanish.