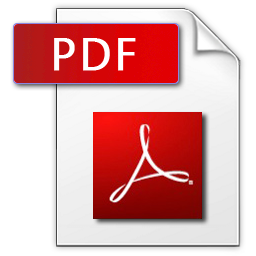 Download Brochure
Malaga Restaurants - Great restaurants in Malaga that don't cost a fortune
Malaga is a great place to eat out on the cheap – without skimping on quality. Tapas are always a great option for small budgets and with a Mediterranean diet that includes fish, lean meats, salads and olive oil, you don't have to resort to unhealthy fast foods either. Below you will find selected Malaga restaurants, tapas places and cool fast food joints suitable for student pockets. Some are located in the El Palo-Pedregalejo neighbourhood near the University, and others in Malaga's charming old city centre near shopping and nightlife.
TAPAS & AUTHENTIC MALAGA-STYLE FAST FOOD
Price for two, around 8-18€
Viva Maria – "Bueno, bonito y barato"
Do not be put off by the grey, boring street, which this tapas bar is on! Viva Maria is a great little place in El Palo that serves delicious Spanish and Argentinian food, and the feel inside is rustic and cosy. Both the tapas and the main dishes are really cheap. The beer is also good here and at 1€ per glass, you really cannot complain. There is seating inside and outside, making Viva Maria a suitable venue in both summer and winter and you'll notice many locals having lunch here, which is always an excellent sign in Spain. Viva Maria is one of those places that you can easily make your local while staying in Malaga.
Address: C/ Escultor Marín Higuero‬, 14, El Palo‬‬
Mafalda – "Best fast food, Malaga-style"‪‬‬
For 4-8€, you can literally stuff yourself with yummy food in Mafalda. This is a place where all the locals enjoy superb burgers and hot Spanish sandwiches called camperos – Mafalda is considered a local institution because it has been going since the 1980's. Additionally, Mafalda stays open late so it's an ideal pit stop after a night of bars and clubs. There is seating inside and out, but in the summer it is almost impossible to get a table – the place is absolutely heaving with locals and students. But that's not a problem since Mafalda is on the seafront: you can get your food take away and have a picnic on the beach instead.
Address: Paseo Marítimo del Pedregal, 71, Pedregalejo
El Pimpi Florida – "Tapas from 1 euro"
In El Pimpi Florida you'll get seafood and house wine at incredible prices. Don't expect comfortable seating and a quiet atmosphere… El Pimpi Florida is loud, happy and very crowded. Elbow your way to the bar and order seafood tapas and cold white wine. Arrive well before 9pm, or you'll have to eat standing up at the bar. The prices at El Pimpi Florida start really low, so you can easily save money here if you pick and choose carefully from the tapas menu. Plus it will be a genuine Spanish experience that you won't forget.
Address: C/ Almería, 13, El Palo
El Tapy – "Free tapas with your drink"
El Tapy offers local food at local prices and the best thing here is that you'll get a free tapa with every drink you order. The menu is not the most ingenious and creative that you'll find in Malaga, but if you're feeling hungry and want to eat on a really tight budget, El Tapy will do just the trick. Open for lunch and dinner and located in the centre near the Picasso Museum, you can combine El Tapy with a sightseeing day or a night time excursion to bars and clubs. Choose from individual drinks, pitchers of beer, sangria or big bottles of wine or water – then the waiters will offer you a "potluck" selection of typical Spanish tapas or portions, ranging from paella and ensalada rusa, to small rolls, meat stew dishes or slices of tortilla. The portions correspond to the size or number of drinks ordered and there are always daily specials you can choose from. This is the perfect, cheap choice for students.
Address: C/ Madre de Dios‬, 43, Malaga centre, near Picasso Museum‬‬
Website: www.eltapy.es
Bar Lo Gueno – "Traditional Spanish tapas bar, full of life and atmosphere"
Take care to not confuse Bar Lo Gueno with Meson Lo Gueno (the latter being a more expensive restaurant). Bar Lo Gueno is situated in a narrow, bustling central Malaga street and serves good tapas at good prices. Locals and visitors alike would describe Bar Lo Gueno's menu as down to earth: you can expect hearty farmers' fare like migas, morcilla, rabbit and fried peppers, as well as good reasonably-priced wine. The interior is not swanky or modern, but there is a chilled out yet busy atmosphere and it's an ideal place to stop and eat real Spanish food with friends.
Address: Calle Marín García, 12
Web: www.logueno.es
La Campana – "The best prices in Malaga"
If you're hungry and just want to grab a cheap, tasty bite, La Campana won't disappoint. There is a great choice of cheap tapas, good meat and seafood and delicious sherries and wines. Sit at the bar, watch the hustle and bustle or follow the football on the big flat screen TV. La Campana has a really relaxed atmosphere, but the tables go fast at lunch and dinnertime, so arrive early or you will end up propping up the bar.
Address: C/ Granada, 35‬, Malaga centre‬‬
Tel: +34 95 221 9202
La Casa del Perro – "Grab a bite!"
This little hidden place in Malaga's centre offers sublime Spanish bites and set lunch menus, and live music on Fridays. You won't get a menu brought to the table here, but will have to get up and read the daily specials off the blackboards – original dishes like veggie pies, salmon cake, membrillo and black paella. Try their "Perro Verde" desert made of yoghurt, avocado, lemon juice and dark chocolate!
Address: C/ Andres Perez, 12, Málaga centre
Web: www.lacasadelperro.org
Taberna Quitapenas – "Good fresh Spanish food at reasonable prices"
If you're looking for decent food and wine at cheap prices, Bodegas Quitapenas is it. This is a Malaga chain restaurant and winery that has a fresh Spanish menu with a lot of seafood and tapas choices. You can get starters with a shared paella and tomato salad, plus a glass of wine each, for about 22€, or just choose a few cheaper items from the tapas menu. There is seating both inside and out and the service is efficient. Try the sangria, it's excellent.
Address: C/ Marín García, Malaga centre‬‬
Web: www.quitapenas.es
RESTAURANTS
Price for two, around 17-39€
Hermanos Alba – "Typical Malaga seafood at great prices"
This is a relatively new restaurant in the El Palo neighbourhood, serving mainly fish and seafood. The prices are great and you can eat for around 10€, if you choose carefully, without foregoing quality – the food is very fresh and well prepared. Try the merluza, gambas a la plancha, conchas finas or mejillones and choose drinks from a good list of wines and beers. The service is friendly, although as a downside, the interior isn't very exciting! But if you want to eat decent seafood at reasonable prices, Hermanos Alba is a good bet, and near the University.
Address: C/ Salvador Allende 21‬, ‪El Palo
‬‬‬‬ Tel: +34 951331803
El Tintero – "Fun, unexpected way of eating typical Spanish food"
El Tintero is famous for the way food is served to customers: the waiters bring out trays, shouting out the names of the dishes and you grab what you want. This makes a lunch or dinner in El Tinterio into a fun, lively experience. Try the Gambas Pil-Pil, grilled swordfish, paella, fried aubergines and other typical local dishes. The setting is "no frills" and the prices are low, but don't let this fool you… local residents frequent el Tintero, which speaks volumes for the restaurant's quality and price. You'll definitely eat well on a budget here, as well as having lots of fun choosing new, surprising Spanish dishes.
Address: Carretera de Almeria 99‬, Playa del Dedo, El Palo‬‬
Tel: +34 952 206 826
Web: www.restauranteeltintero.com
La Galerna – "Hippie beach heaven and great food"
If you want Ibiza-style "beach glam", good sushi and mojitos, head to La Galerna on the Pedregalejo beach. You can grab a lovely meal here for 10-15€ and the setting is nothing but hip and trendy. Start at breakfast time with large coffees, fresh juices and toasted rolls with jamon serrano, or dress up in your best evening beachwear and sample Asian fusion cuisine amidst hundreds of candles and funky DJ grooves. La Galerna also does a midday lunch menu at only 9€.
Address: Paseo Marítimo del Pedregal, 66, Pedregalejo
Foursquare page: La-Galerna
Restaurante El Dedo – "Gluten-free dishes and great prices"
If you are allergic to gluten, this restaurant is the place for you. Restaurante El Dedo offers a typical Malaga menu, but has a great variety of dishes suitable for celiacs. Approved by ACEMA, the Association of Celiacs of Malaga, El Dedo stocks non-gluten bread and all of its breaded fish dishes are prepared with gluten-free flour and fried in separate fryers to avoid cross-contamination. Try the croquetas, gaspacho, revuelto, almejas or fried calamares for some local, but gluten-free taste.
Address: Playa del Chanquete 63‬, El Palo
Tel: +34 682172712
YouTube: El Dedo
Entremares – "Paella experts"
For paella, this is the place! You can spend a relaxing Sunday lunch at Entremares, choosing from many different rice dishes and paellas – both seafood and meat based. The staff are friendly and efficient and you'll get a free tapa for starters when ordering food. Try the restaurant's own homemade ensaladilla rusa (potato and tuna salad in a milk-mayo dressing) or wild mushroom paella. Entremares is very popular with family groups and couples and its outdoor terrace is a perfect place to eat good food with friends and watch the world go by.
Address: Avenida Salvador Allende 292‬, ‪El Palo‬‬
Web: www.restaurante-entremares.com
Clandestino – "Laidback hubbub"
If you want a relaxed restaurant with cheap prices, good service and a great ambience, you must visit Clandestino in the historic centre of Malaga. This restaurant gets really busy after 9pm, so to get a table you must arrive before or call to book. The menu is an international and Spanish mix – salads, pasta, duck, prawn fritters, cured ham – and the dishes and the portions are on the large side. You can keep your budget down by ordering and sharing a few starters or just a main course. The desserts are huge and totally homemade. You can also expect some live music from time to time.
Address: C/ Nino de Guevara, 3 (off Plaza Uncibay), Malaga centre‬‬
Tel: +34 952219390
Web: www.clandestinomalaga.com
Noviembre - "Modern, creative menu and ambience"
Organic burgers, homemade deserts, delicious juices, Arabic red tuna and Indonesian fusion dishes, all served in trendily decorated premises in Malaga's historic district…and surprisingly, Restaurante Noviembre also manages to keep its prices very reasonable. There is always a great buzz in the air and good music playing here. If you're a beer lover, Noviembre has an excellent beer menu. They serve breakfast, brunch, lunch and dinner, so you can pop in any time of day or combine your visit with a trip to the Cervantes Theatre, or a night out.
Address: C/ Alamos 18‬, ‪Malaga centre‬‬
Web: www.cometemalaga.com/noviembre

Il Laboratorio – "Fusion tapas, pasta and pizza"
As the name suggests, Il Laboratorio combines Italian influences with fresh Spanish produce. There's a great choice of beers and cocktails, a relaxed atmosphere, and the prices are really low for the excellent quality of food served. You can choose from the cheaper Italian-Spanish fusion tapas, like small tortellinis made with Manchego cheese, membrillo marmalade with pine nuts, or polenta dishes with a Spanish twist. Or, share a larger, more filling main dish like rocket and carpaccio pizza or black risotto. If you have room left, try the homemade dessert flan. The location is right on the edge of the historic centre, walking distance from Plaza Merced and Malaga's nightlife zone.
Address: C/ Carretería, 92, Malaga centre
Tel: +34 952224998
Facebook Page: Il-Laboratorio-Trattoria-Bar
Pez Tomillo – "Innovative cuisine in a neo-rustic seaside setting"
Finally, a great restaurant to visit in Pedregalejo, literally on the beach, is Pez Tomillo. Treat yourself to a special night out here: both the interior design and the menu make a fantastic change from the more typical Malaga beach restaurants. Expect gnarly hand-carved wooden furniture and Spanish dishes with a rustic-modern edge – like barbecued cod, flamenquín and steak with creamed potatoes. The service is friendly and efficient and the prices are very reasonable for a sit-down restaurant of this quality and ambience.
Address: Paseo del Pedregal 1, Pedregalejo
Tel: +34 951253627