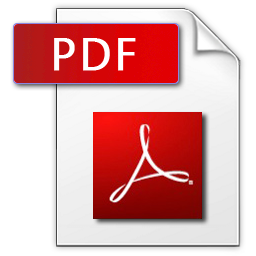 Download Brochure
Facilities & Activities
Facilities & Activities In Malaga
Malaga is teeming with culture, art and excitement. The birthplace of Picasso it houses his famous art gallery along with dozens of museums and exhibitions. Its winding streets are full of pretty boutiques and tapas bar, and standing magnificently at its centre is the dramatic Malaga Cathedral. For an opportunity to learn not only the Spanish language but also immerse yourself in what it is to live in Spain, you can't beat the historic city of Malaga.
When you sign up to become a student at Malaga University you automatically receive a student card entitling you to enjoy the university's facilities and take part in organized activities at no extra charge.
Below you can find further information about the university facilities and activities arranged.
Facilities
El Palo, where the course takes place, offers students a spacious environment with two internal courtyards, a large reception room, a dining area, 16 classrooms (seven of which provide audio-visual equipment), free wi-fi and a virtual classroom with 15 student work stations.
At the main university campus in Teatinos about 15-20min by bus from the centre of Malaga you find the majority of the installations available for all students at Malaga University. Below you can find a short description of the main facilities:
University Library – the main library is located in the Teatinos campus with more than 8000 study posts where students can prepare for exams and also with a lot of material that can help you in your Spanish studies. Apart from the main library the university have 12 divisional libraries distributed in the different faculties in Teatinos and Ejido.
University Sport Complex – the sport complex is located in Teatinos where you can practice nearly all sports activities. The complex is modern and the facilities are located in a 76.000 square meter plot which includes an indoor swimming pool, a multi-purpose sports field, training facilities, squash and tennis courts, outdoor athletics track, rugby and soccer fields and much more.
Computer Centre – The main computer centre at Teatinos in the IT faculty have more than 100 computers with free internet access and have just installed wireless access so students can work from their own laptops as well.
Activities
One of the advantages of enrolling at Malaga University is the large array of activities offered to students. Every day of the week, between the hours of 5pm to 7pm, students can enjoy a selection of group activities. There are discussion afternoons over a glass of wine and tapas at a local bodega, trips to art galleries, Spanish movie nights, local sightseeing tours and an impressive end of course fiesta. Also, depending on the time of year, the university will organise for their students to visit and partake in local festivals and events. And Andalucia being what it is, not a week goes by where there isn't a celebration to enjoy with flamenco in the streets, jugs of sangría and of course mouth watering arrays of tapas and local dishes.
Within the University there are also several student organizations, open for all students and many organizations welcome and arranges special events for foreign students. Apart from the student organizations the university arranges conferences, which allow students to become familiar and discuss current issues with Professors and invited speakers.
At the sport facilities there are arranged different competition in most individual and teams sports which is possible to practice in Malaga.