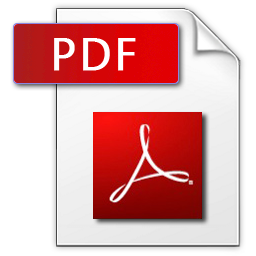 Download Brochure
Semester Spanish Programs in Malaga
3 to 12-Month Spanish Courses at Malaga University
This Spanish language program is a semester course starting at the beginning of October, January, April or July . Students can choose to sign up for any number of semester terms, each term lasting approximately 3 months (240 hours).
The Semester Spanish language course includes 4 hours of daily lessons , from 9am to 1pm. The daily number of hours varies depending on whether there is a bank holiday that week; during weeks with bank holidays the daily lessons are increased to 5 to compensate for any hours lost, and during the rest of the time there are 4 lessons per day.
Semester Programs at Malaga University
1, 2, 3 or 4 semester semesters each with 240 lessons.
Semesters begin in October, January, April and July.
6 Levels (from Beginners (A1) to Mastery (C2))
24 ETC credits available per term
Minimum age: 16
8-10 students per class.
Included in course fees: Books, and basic medical insurance.
Prices
Course
Starting Dates
20 spanish lessons per week
1 TERM
03 Oct 2022 to 20 Dec 2022
1850€
09 Jan 2023 to 28 Mar 2023
2220€
10 Apr 2023 to 28 Jun 2023
2220€
02 Oct 2023 to 20 Dec 2023
1850€
2 TERMS
09 Jan 2023 to 28 Jun 2023
4662€
10 Apr 2023 to 29 Sep 2023
4662€
03 Jul 2023 to 20 Dec 2023
4273€
3 TERMS
09 Jan 2023 to 29 Sep 2023
6993€
10 Apr 2023 to 20 Dec 2023
6993€
Who can Participate?
Anybody can participate on the Semester Spanish language and Spanish cultural courses, no matter what your existing Spanish level is. The majority of students attending these courses are people who have just finished secondary schooling or university in their home country, or who want to take a break from their studies to learn or improve their Spanish language. Additionally, there are a number of other types of students, such as young business professionals taking a sabbatical from work to study Spanish, or people interested in settling down in Spain and needing to speak the language.
Semester Spanish Course Further Information
The courses are divided into 6 different levels as per the European Framework, from Beginners (A1) to Mastery (C2). Students take an entry-level examination upon arrival, consisting of a written and oral test, and are then placed in groups according to their existing Spanish language skills, with 8-10 students per class.
The classes for the first 3 Spanish language levels focus on improving student's Spanish language skills through an integrated method that combines a communicative approach with structured learning of grammar and syntax. For 2 hours per day you will focus on Spanish language and Spanish grammar, and during the other 2 hours, on practicing communication in Spanish.
Students placed in the 3 most advanced levels have 2-3 daily hours of Spanish language and Spanish grammar, which focus on perfecting your Spanish language skills. During the last 1-2 hours, the higher-level students attend special Spanish culture classes that include topics such as Spanish literature, Spanish history, Spanish cinema, Spanish art, physical and political geography, Spanish economy, commercial Spanish, and society and politics. The Spanish cultural courses are usually lectured by Malaga University professors who are specialised in the given subject.
On this course, you can obtain the Attendance Certificate as long as you participate in 80% of the classes, and also the Malaga University Certificate with your final grade and skill level if you pass the examination at the end of your course. Each Semester Course term is 240 hours long with 24 ECTS credits available per term.
Register Now!
To Sign Up for this Course Click Here