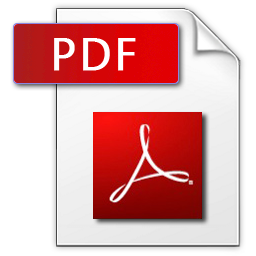 Download Brochure
Malaga University
Useful information about the city of Malaga
Malaga is located in the South of Spain on the Mediterranean coast in the community of Andalusia. Its province lies between Granada to the East, Cadiz to the West and Cordoba and Seville to the North. Spain's fifth-largest city with a population of about 650,000, Malaga offers an interesting mixture of a cosmopolitan business center and a traditional Andalusian city with a relaxed atmosphere and joyful people.
Malaga has a long and interesting history dating back to its foundation as a Phoenician town 3000 years ago. Thanks to its strategic position next to the Mediterranean Sea, this province has long been a highly disputed territory; in 550 BC the Carthaginians took control from the Phoenicians and in 218 BC the area was invaded by the Romans. The large Roman theatre located in the centre of the city stands as a testament to this period in the city's history. The Moorish rule of Southern Spain (which lasted from 700 AD until the Christian re-conquest in the late 15th Century) also left behind several interesting historical sites - among them the 15th Century Gibralfaro castle and the Alcazaba fortress built in the 11th Century.
In modern times, Malaga has gained international fame for its pleasant year-round weather, which boasts around 320 days of sun per year. Since the 1970's the region has become a preferred tourist destination for thousands of North Europeans who flock each year to the surrounding towns of Marbella, Torremolinos and Benalmadena. Other popular destinations in the Costa del Sol (which is home to a thriving and diverse expatriate community) can also be found just 20 minutes west of Malaga's city center.
Apart from being a popular tourist destination, Malaga is also an important business center for Southern Spain. The city's airport and harbour are among the busiest in the country, and the newly built Technology Office Park and International Congress Centre in the outskirts of the city have attracted large national and international companies to the city.
Malaga is also a city rich in culture; apart from the numerous historical monuments that grace its streets and plazas, it is home to some of Spain's most interesting museums and theatres. The new Picasso Museum is without doubt the most important of these museums and stands as a fitting tribute to Malaga's most famous native son.