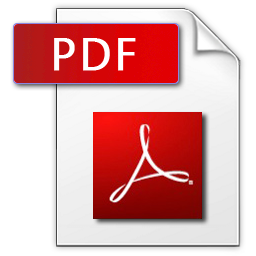 Download Brochure
Intensive Spanish Program
Monthly Intensive Spanish Courses at Malaga University
The Intensive Spanish Courses are planned so they start at the beginning of every month throughout the year, and you can sign up for 2 weeks or 4 weeks, or combine as many consecutive 4-week courses as you wish.
The intensive Spanish language course includes 4 to 5 hours of daily lessons, either from 9am to 1pm or from 9am to 2pm. The daily number of hours varies depending on whether there is a bank holiday that week; during weeks with bank holidays the daily lessons are increased to 5 to compensate for any hours lost, and during the rest of the time there are 4 lessons per day.
Intensive Spanish Courses at Malaga univeristy
Held every month throughout the year.
6 Levels (from Beginners (A1) to Mastery (C2))
45-90 lessons and 4.5-9 ETC credits available.
8-14 students per class.
Schedule: 9am-1pm (2pm during weeks with bank holidays).
Minimum age: 16
Included in the course fees: Books and basic medical insurance (books are not included in the price for two week programs).
Prices
Prices are valid from 01-Oct-2019 until 31-Dec-2019
| Duration (weeks) | 2 | 4 | 6 | 8 | 10 | 12 |
| --- | --- | --- | --- | --- | --- | --- |
| Intensive Course | 420€ | 799€ | 1219€ | 1598€ | 2018€ | 2397€ |
Starting Dates:
01 Aug 2019 , 02 Sep 2019 , 01 Oct 2019 , 04 Nov 2019 , 02 Dec 2019
Who can participate?
The Intensive Spanish Language Courses are designed for students who need to improve their Spanish language skills in a relatively short period of time. If you are motivated to learn as much Spanish as possible during your stay in Spain, these Intensive Courses can be highly recommended. The Intensive Courses are the ones with the most varied types of students participating, including all age groups and many different backgrounds.
Intensive Spanish Courses Further Information
There are 6 different levels available, according to the European Framework, from Beginner (A1) to Mastery (C2). Students are given an entry-level test when they arrive, and then divided into suitable groups according to their existing Spanish language skills.
The daily Spanish language program on the Intensive Spanish Course includes 1-2 hours of highly focused Spanish language and grammar, thereafter 1-2 hours of intensive communicative practice, and any remaining time is spent on additional skills such as listening and reading comprehension.
The Intensive Spanish courses have 8-14 students per class and are faster paced, aimed at students who want to take their Spanish studies seriously. The slightly smaller numbers in the classroom also mean that each student will have some more personal attention from the Spanish language professor than on the other courses, and therefore the Intensive Course will allow you to learn Spanish faster and in a more focused way.
On this course, you can obtain an Attendance Certificate, as long as you participate in 80% of the course or more, and the Malaga University Certificate with a final grade and skill level is also available to those students who sit and pass the examination at the end of the course.
Two-week Intensive Courses are 45 hours long with 4,5 ECTS credits available per course, and the four-week Intensive Courses are 90 hours long with 9 ECTS credits available per course.
Register Now!
To Sign Up for this Course Click Here