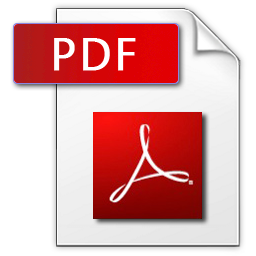 Download Brochure
Useful Information
Useful Information About Malaga-University.org
Below you can find useful information like public transport in Malaga, a map of the centre, how to get to the school or links to other sites about Malaga.

How to get to the School
The Spanish courses for foreigners at Malaga University are located in Avenida de La Estación s/n 29017, El Palo Málaga.


Ver mapa más grande

Public Transport
Malaga has a good net of public transportation, which at the moment is being improved with the new construction of the Malaga Metro and the connection to the high speed train network.
In the centre of the city the urban buses interconnects the whole Malaga. For further information about the urban buses click here.
Apart from the urban buses Malaga is connected to the Costa del Sol by the local train and to the rest of Spain by train or bus.
How to get from the airport to the centre
From the airport you can get to the centre of Malaga either by bus, train or taxi. The train or bus will cost aprrox. 1-2Eur and they leave 2-3 times per hour from the airport and a taxi to the centre will cost about 20Eur. The train stops in two different locations in Malaga centre – the main train station and on the main road Avd. Andalucia. The bus from the airport stops at several locations in Malaga with the last stop on Avd. del Parque (the prolongation of Avd. Andalucia)


Malaga Map
See this web site for a interactive map of Malaga centre please

Currency Converter
If you need to convert currency please Click Here

Weather
| | | |
| --- | --- | --- |
| To the right you can find information about the current weather situation in Malaga. For full information please Click Here | | |

Links
Malaga University – main website.
Museum Picasso – website for one of the most popular museums in Malaga.
Malaga Guide – a guide to Malaga with a lot of useful information.
Costa del Sol Property – Here you can find usefull info about Costa del Sol.
Madrid University – Spanish courses and Hispanic Studies Programs at the University of Madrid.
Ertheo – The best football soccer camps and high-performance soccer schools in the World.
Recharge.Energy – Everything you need to know to achieve a better sleep.
Salamanca-University – Spanish courses at one of the best universities in Spain.