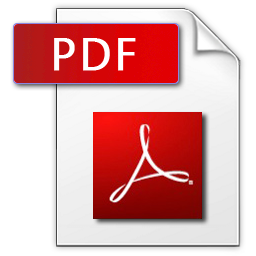 Download Brochure
Spanish Courses at Malaga University
Learn Spanish in Malaga in one of Spain's Top Universities
Malaga University offers you a range of different Spanish language and culture courses all year round including short intensive courses, long-term semester programs, as well as a summer program.
There are no restrictions to participate in any of the Spanish programs offered and no previous Spanish skills or educational background is needed. The only limitation is that students have a minimum age of 16 years old, but there is no maximum age limit.
Spanish courses all year through, from 4 week courses to full year programs.
All levels are offered around the year - from complete beginners to advanced speakers.
A great range of unique courses are offered, from standard Spanish courses to DELE course, or combined courses with Madrid University.
Study Spanish in beautiful surroundings and only a 2 minute walk from the beach.
Amenities completely reformed in 2014 with all the latest technology.
Full accommodation service and extra academic activities offered.
The school caters for all levels of Spanish. The teachers will mainly focus on improving your language skills for the lower levels, and for the higher levels along with the Spanish lessons the course will also include cultural classes.
Semester Spanish Courses
This program is a 3 month semester course starting at the beginning of October, January and April with 240 classes. Students can either choose to sign up for one, two or three semesters.
The courses are divided into the 6 different levels suggested by European consensus which range from Beginners (A1) to Mastery (C2); students will be placed according to their previous Spanish knowledge.
| | 20 spanish lessons per week |
| --- | --- |
| 1 TERM | 2220€ |
| 2 TERMS | 4662€ |
| 3 TERMS | 6993€ |
Summer Spanish Courses
During the summer months Malaga University offers an intensive Spanish course, as well as a special monthly summer program along with a summer semester course.
The monthly courses are arranged during the months of June, July, August and September. Students can sign up for one or several months as the courses are planned independently. The semester course runs from the beginning of July until the end of September and is a 240 week course, the same as the semester courses during the rest of the year.
Summer Semester Course
| | Starting Dates | 20 spanish lessons per week |
| --- | --- | --- |
| 1 TERM | 03 Jul 2023 to 29 Sep 2023 | 2331€ |
Summer Monthly Course
Summer Intensive Courses
| Duration (Weeks) | 4 | 8 | 12 |
| --- | --- | --- | --- |
| Summer Intensive Course 80h | 777€ | 1554€ | 2331€ |
Intensive Spanish Courses
These intensive monthly courses are arranged every month throughout the year and you can sign up for a 4 week course or up to as many weeks as you wish.
The intensive course is approximately 20 hours per week and is run in the same way as the semester and summer courses, with 6 different levels available.
Prices are valid from 01-Jan-2023 until 31-May-2023
| Duration (weeks) | 4 | 8 | 12 |
| --- | --- | --- | --- |
| Intensive Course 80h | 777€ | 1554€ | 2331€ |
Prices are valid from 01-Oct-2023 until 31-Dec-2023
| Duration (weeks) | 4 | 8 | 12 |
| --- | --- | --- | --- |
| Intensive Course 80h | 777€ | 1554€ | 2331€ |
Individual Courses
Individual classes can be arranged at any time during the year, both as a supplement to any of our other programs or as a separate program.
The individual course is charged per hour of class time and the student can decide how many classes per day/week they require. They can also decide the duration of the course.
Price: 45€ per class.
Starting Dates: Whenever the university is open.
Number of Classes: Up to each student
Levels: No specific levels
All Inclusive Courses
Our All Inclusive Package adds a complete suite of quality support services to any of the regular courses offered at Malaga University. Along with the courses (either intensive or semester courses are available with this program), you will also receive top accommodation, transfers, insurance and a complete package of activities and excursions.
20 spanish lessons per week
1 TERM
6465€
2 TERMS
11945€
3 TERMS
16860€
4 TERMS