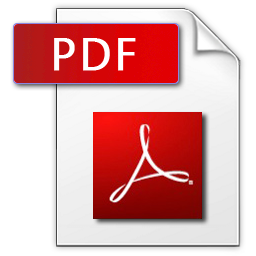 Download Brochure
All Inclusive Spanish Package
Spanish Course at Malaga University with all included
This special package adds a complete array of quality support services to any of the regular courses offered at Malaga University. While it can be applied to both short- and long-term courses, students who enrol in this program typically register for a one- or two-semester course at the university.
The All-Inclusive package is the perfect choice if you want to ensure that every aspect of your study abroad is taken care of from beginning to end, and that you get to immerse yourself in the full Spanish experience. Services provided include extensive pre-departure support, visa assistance, airport pickup, quality accommodation, comprehensive on-site service, and medical and travel insurance.
All-Inclusive Spanish Courses at Malaga University
One month to full year programs.
Full medical and travel insurance.
Airport pick-up and transfers.
Quality accommodation.
Cultural immersion program.
Social and recreational activities.
Prices
Starting Dates
20 spanish lessons per week
1 TERM
02 Oct 2023 to 20 Dec 2023
6465€
08 Jan 2024 to 22 Mar 2024
6465€
02 Apr 2024 to 28 Jun 2024
6465€
01 Oct 2024 to 19 Dec 2024
6465€
2 TERMS
08 Jan 2024 to 28 Jun 2024
11945€
02 Apr 2024 to 30 Sep 2024
11945€
01 Jul 2024 to 19 Dec 2024
11945€
3 TERMS
08 Jan 2024 to 30 Sep 2024
16860€
02 Apr 2024 to 19 Dec 2024
16860€
4 TERMS
02 Oct 2023 to 30 Sep 2024
22875€
08 Jan 2024 to 19 Dec 2024
22875€
Starting Dates (Vip Package Intensive Course):
02 Oct 2023 , 02 Nov 2023 , 01 Dec 2023 , 08 Jan 2024 , 01 Feb 2024 , 01 Mar 2024 , 02 Apr 2024 , 06 May 2024 , 01 Oct 2024 , 04 Nov 2024 , 02 Dec 2024
What's Included?
The All-Inclusive Package is designed to support you during every step of the way throughout your study abroad experience at Malaga University. The package includes the following comprehensive suite of quality services:
Pre-Departure Support
We'll send you detailed information about Spain and Malaga, and will be at your beck and call for any questions you may have related to your upcoming study abroad experience. We'll also be available to help with any credit-transfer issues you may have.
One-Month Online Spanish Course
As a perfect way to prepare for your time in Spain and get a leg up on your studies, you'll have access to a free one-month online Spanish course at StartSpanish.com, the web's top Spanish school. The course includes unlimited live conversational lessons with course instructors, access to a huge library of interactive learning resources, and one private 50-minute lesson tailored to suit your specific language needs.
Visa Assistance
If you require a travel visa for your stay in Spain, we'll guide you through the entire process, answering any questions you may have and express-shipping the required documentation to you at no additional cost.
Course-Related Expenses
The package includes all course and registration fees for Malaga University's monthly intensive course, summer course, or 20-hour per week semester course. Also included is the cost of the certificate of completion and a student card issued by Malaga University that grants you full access to campus facilities such as fitness and sports centers, computer labs, and libraries.
Medical and Travel Insurance
A comprehensive medical insurance plan as well as basic travel insurance is included in the package. All policy papers will be sent to you prior to your departure to Spain.
Quality Accommodation
Enrolling in this program guarantees you'll be placed in one of our pre-selected quality accommodation options, either in a shared student apartment, with a host family, or – if you've enrolled in a one- or two-semester course – a private studio. In each case the accommodation offers superior living standards (particularly with respect to the norm in Spanish student accommodation), and you'll have a chance to review the property prior to arrival. You can move into your accommodation as early as two days before your course begins, and it will continue to be available to you for two days after your course ends.
Airport Pick-Up
Upon arriving at Malaga's airport you'll be greeted by a program representative and escorted to your accommodation. At this time we'll also provide you with additional information about Malaga to acquaint you with fun and interesting things to do throughout the city as well as to help you get around conveniently.
Social and Recreational Activities
We'll be at your full disposal to help you get engaged with extracurricular social activities, such as language exchange events where students from different countries come together to meet friends and help each other practice new languages. We can also help with various recreational interests such as signing up to a gym or joining a sports team, and you'll have access to the wide range of activities organized by Malaga University – including guided historical tours, social events, trips around Andalusia, and conferences on various topics of interest.
Additional Services
Our extended services include discounts on hotels and car rentals, as well as assistance securing accommodation should you wish to remain in Spain after your course has ended.
Is the All-Inclusive Package for Me?
This package is right for you if you put a high value on comprehensive service and wish to rest assured in the knowledge that your study abroad experience is carefully organized and supported by professionals along every step of the way.
Besides benefitting from the services listed above, our agency will be at your constant disposal to answer any questions and help resolve any issues you may experience.
In short, the All-Inclusive Package is designed to ensure you have a safe, high-quality, and entertaining study abroad experience from beginning to end.
Register Now!
To Sign Up for this Course Click Here