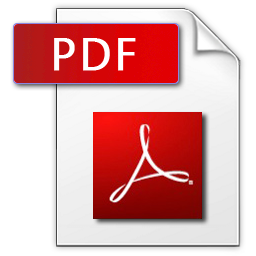 Download Brochure
Malaga Weather - What is the weather like in Malaga and what clothes should I bring?
With its hot, sunny summers and mild winters, Malaga is an area that can be visited pretty much any time of the year. Although July and August can be too hot for some, and mid-winter may bring rain and cold sea winds, Malaga's long spring and autumn offer many months of sunbathing, eating in seaside restaurants and a leisurely outdoor café lifestyle.
Malaga's climate type
Malaga has a warm Mediterranean climate, which characteristically means long, hot, dry summers and very mild, sometimes rainy winters. Malaga enjoys about 3000 sunshine hours per year. That's almost 300 days a year when you'll see the sun! During mid-winter, however, from end of November to early February, Malaga can experience fog, sudden rain and cold, humid sea winds.
Below is a season-by-season overview of Malaga's weather. You'll find sunshine hours, rainfall patterns, average temperatures and advice on what clothing to bring.
1. SPRING: March, April, May
Through March towards May, Malaga's spring offers increasing sunshine hours and gradually warming weather. A late Easter can already mean sunbathing weather – at least to those who come from colder countries – but night times will still feel cool. In spring, cold winds, showers and fog can sometimes spoil the day, but overall the weather tends to be warm and pleasant. This is a really good time to visit Malaga if you want to enjoy outdoor activities, but don't plan to spend every day on the beach. Malaga is a busy, modern port city, and springtime is great for walking around and exploring its historical, cultural and architectural sites without getting all hot and sweaty in the process.
Spring Clothing
Light clothing in layers, with a few warmer items packed just in case, should make up your Malaga spring wardrobe. Clothes that are adaptable to rapidly changing weather, from cool mornings to warm sunny afternoons, are advisable. If you come from a colder country, the month of May will feel like summer to you - so you may want to bring items like shorts, bikinis or sandals. But even so, don't be fooled into only bringing summer clothing; do pack a good windbreaker or jacket, closed walking shoes, light cardigans or sweatshirts, and an umbrella. Nights can be cool or even cold, and Spanish houses do not have insulation, so you may want to bring a long-sleeved pyjama too.
Spring temperatures (ºC / ºF) and rainfall (mm):
March: 10-20ºC or 50-68ºF, 40mm
April: 11-21ºC or 52-70ºF, 40mm
May: 13-24ºC or 55-75ºF, 20mm
2. SUMMER: June, July, August
The summer period in Malaga experiences high temperatures and hot, dry, sunny weather, but there may be days of changeable humidity and winds. If you want to visit Malaga in summer, but find intense heat uncomfortable, your best bet is to come in June. July, and especially August, can feel stifling, especially if the humidity is high, or if the hot African sirocco wind blows over from across the Mediterranean. Rain is extremely rare in July and August, except maybe for an occasional August thunderstorm that is over almost as soon as it started.
Summer clothing
During July and August in Malaga, keep your clothing very light: t-shirts, shorts, skirts, light dresses and open shoes and sandals work best. If you plan to do a lot of walking and sightseeing, bring comfortable, but light walking shoes that allow your feet to breathe. June is not quite as hot as July and August, but light items will usually be the most sensible option then too. The only cooler times may be in June - early morning and late evenings – especially if there is a breeze. So packing a sweatshirt, a very light jacket, a long-sleeved summer tunic or a pashmina may be a good idea.
Summer temperatures (ºC / ºF) and rainfall (mm):
June: 17-27ºC or 63-81ºF, 10mm
July: 20-30ºC or 68-86ºF, 10mm
August: 20-30ºC or 68-86ºF, 10mm
3. AUTUMN: September, October, November
Autumn in Malaga changes a great deal in temperature and rainfall, through September to November. The beginning of September is still very hot and sunny, but the edge will have come off the August heat, while the sea is still warm enough to swim in. End of September is still usually warm, but nights begin to cool down and you can get the occasional rain shower. October is when you begin to notice autumn really coming in, temperatures cool considerably, and you'll be swapping your shorts for jeans. October also brings a much greater risk of showers. Temperature-wise, the beginning of November is much the same as October, but the end of November is considered winter, and nights are quite cold. November is the rainiest month in Malaga and when it rains, it pours! In fact, November is the one month in Malaga, when bad weather may persist for several days or even weeks in a row.
Autumn clothing
During the first half of September, you can get away with light summer clothing in Malaga (see the Summer section above for more advice). The end of September may bring the occasional shower, and although days are warm, the evenings will be much cooler and you may want to bring additional items like jeans or long trousers, long-sleeved tops, cardigans and a jacket. From October to mid-November, pack the same items, as you would for an early springtime visit (read more in the Spring section above). In late November temperatures can really drop with the sea air adding an extra bite, so take warm, long-sleeved clothing, a good jacket, fleece or light winter coat (especially if you are staying on for December) and closed shoes or boots - and an umbrella in case that it rains. Having said that, as soon as the midday sun breaks out, you may have to loose some of those layers and strip right down to a t-shirt.
Autumn temperatures (ºC / ºF) and rainfall (mm):
September: 19-28ºC or 66-82ºF, 50mm
October: 15-24ºC or 59-75ºF, 130mm
November: 12-20ºC or 54-68ºF, 50mm
4. WINTER: December, January, February
Winters in Malaga can get wet, but compared to Central and Northern Europe they are very mild. Even if it rains during some days, Malaga enjoys one of the warmest winters in Europe, with around five hours of sunshine on average per day. January is the coldest month of the year, and during the night, temperatures can really drop and the sea winds and humidity add a chill factor. Unless the winter's day is unusually sunny and you are used to a very cold climate back home (like in Scandinavia), the sea is not considered warm enough for swimming from December to February - but sunbathing behind windbreakers on the beach is not uncommon in winter in Malaga.
Winter clothing
On a grey, windy winter's day in Malaga, you will fully appreciate a good winter coat, closed shoes or boots, long trousers, a warm jumper or a fleece - and very possibly a hat and an umbrella. As always, though, temperatures can vary hugely from morning to daytime, depending on the sun – so packing a few t-shirts and layers of lighter clothing that can be peeled off and put back on, is always a sensible option. Do bring a warm pyjama for sleeping, as Spanish houses tend not to have heating or insulation, and the temperature that you feel outside will be the same indoors.
Winter temperatures (ºC / ºF) and rainfall (mm):
December: 9-17ºC or 48-63ºF, 50mm
January: 8-17ºC or 46-63ºF, 70mm
February: 8-18ºC or 46-64ºF, 60mm