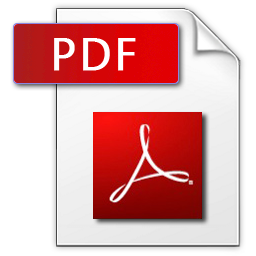 Download Brochure
Why study abroad in Malaga?
Studying abroad is always life-enriching. But why study in Malaga? What makes this city stand out from the rest? This article lists ten outstanding characteristics that make Malaga one of Spain's most popular destinations for Spanish language students.
#1 - The history
Malaga became quite trendy in the late 19th century, thanks to one of its exports: Malaga wine. Popular in Queen Victoria's court in England, this sweet alcoholic drink soon had the small southern Spanish city on the world map.
Of course, Malaga's history had begun long before then. The Phoenicians originally founded it as a commercial port more than 3000 years ago and the city experienced a boom in the Islamic era, from about 700 AD until the 15th Century. When the Christians defeated and drove out the Moors in 1487, the Malaga Cathedral was built on the site where the city's main mosque had stood. During the Spanish civil war, much later, Malaga was bombed and fell to Franco's nationalists in 1937. It wasn't until the 1960's and 70's, when Malaga began to recover.
Today, the city wears its long history with pride. The town hall has heavily invested in Malaga's cultural portfolio, including almost 30 museums and expertly restored architectural and archeological sites, dating back to the Roman, Moorish and early Christian eras. These make the province's capital an excellent destination for learning about Spanish and Andalusian history – and a pleasure to visit and explore.
#2 - The arts
Not many cities the size of Malaga can boast 28 museums. Malaga is most proud of its own son, Pablo Picasso, whose birth home you can visit – and there is a modern Picasso museum in the city centre too. The Thyssen Foundation has recently opened a fine arts gallery in Malaga, and the Contemporary Art Museum, or the CAC, is also well worth a visit. There are others too, like the Automobile, Glass, Wine and Maritime Museums.
Malaga also has a number of excellent theatres. The biggest one, the Teatro Cervantes, is right in the centre. It receives funding from the regional government, and is therefore able to bring some big national and international plays, ballets, concerts and other works to the city – and the theatre's old wood-carved, hand-painted interior adds to the experience. Teatro Canovas on the El Ejido university campus also puts on varied theatrical, musical and dance shows, as does the La Térmica arts and culture centre.
(Read about all of these in the Attractions section).
#3 - The people
People from Malaga are known as boquerones – meaning a small fish, typical to the area. It's a nickname used fondly by other Spanish people, and also by the malagueños themselves.
People from the Malaga province and the city are best known for being relaxed, fun-loving and open in nature. While the rest of Spain tend to complain that southern Spanish people don't like hard work, a malagueño will look at you in surprise if you tell them this. Firstly, only a fool would run around in 30ºC heat! And secondly, life is for living -'work to live' should be your motto in Malaga, not the other way around.
#4 - The sun
The southern coast of Spain that Malaga is located on is not called the Costa del Sol for nothing. Malaga gets about 300 sunny days per year. The most of the heavy rain is concentrated in November, and although from October to March you will get some grey days with showers, the rest of the time the city enjoys warm, sunny, dry weather.
The sun is no small consideration, when choosing Malaga as a study destination. There are times when the sunshine can get a bit too much for those who dislike heat - in July and August – but being able to enjoy outdoor living is a real mood lifter. Accordingly, in a poll conducted by the Spanish newspaper El País, people living in Malaga were identified as the happiest in the whole of Spain.
#5 - The beach
When it comes to Malaga, you cannot talk abut the sun without bringing up the beach. Students at the Malaga University campus in El Palo have the great advantage of being right by one of the city's nicest beaches. Did you know that the sand in Malaga is dark brown in colour? This is because of its partly volcanic origin.
In the summer, the locals love to go to the beach and there is a relaxed, yet buzzing atmosphere, when people trek onto the sand with their towels, parasols and cooler boxes. Sundays are the busiest beach days - don't be surprised if you see a whole Spanish family of twenty - including grandma, grandpa, the dog, the television and the kitchen sink - arrive and set up camp by the shore. In Malaga, where summer temperatures soar and wages are small, the beach is a cheap and fun way to relax, catch up with family and friends, and cool down.
#6 - The food and the drink
Malaga has tons of restaurants, tapas bars, cafés and great Spanish versions of fast food joints. Eating out in Malaga is not expensive, especially when you stick to places frequented by locals and students. The city is particularly famous for seafood – but if that is not your thing, you'll be able to find great tapas and other alternatives too. (Read more about excellent, affordable places to eat out in Malaga in the Restaurants section).
The Mediterranean diet is known as one of the healthiest in the world. Accordingly, you'll find many dishes are based on legumes, fresh fish, lean poultry, varied salads, olive oil and citrus fruits. Meals can be accompanies with a glass of red wine, small bear, agua sin gas (still water) or agua con gas (sparkling water). Want a snack? Try sunflower seeds, olives with fillings or locally picked almonds.
#7 – The coffee
You cannot live in Malaga without coffee… and you'll need an entire dictionary just to get to grips with the different strengths and colours, when ordering yours. (This is all part of the fun, of course, since you'll undoubtedly spend countless hours studying, or chatting with friends, in one of Malaga's many outdoor cafés).
The name for a standard white coffee is easy enough to remember: café con leche. And so is a small black coffee: café solo. But from there, things can get more complicated, as you begin to appreciate the nuances between a nube, sombra, corto, largo, entre corto, and an americano. By the time you leave Malaga, however, you will be fully versed in café vocabulary – and able to show the ropes to new students.
#8 - The nightlife
Malaga offers nightlife for many tastes. There are lively student bars and clubs that bang with loud music, and where cheap beer flows until the early hours of the morning. There are sophisticated roof top terraces where you can sip designer cocktails in subdued neon lighting. There are also traditional Spanish bars for tasting wine, listening to live jazz or rock, and venues where you can get free salsa lessons and then dance the night away.
You can also hear authentic flamenco, opera and classical music in Malaga. Whether you want to stay around the University area in El Palo or venture into the centre, Malaga nightlife rarely disappoints.
(Find out more about the best night venues in the Nighlife section).
#9 - The accent
The Malaga accent is unique. It is not anywhere as difficult to understand as the thick accents of rural Cadiz or Granada, but it may require some tuning into at first.
In Malaga, what you will hear is the Andalusian accent. This most commonly means that the locals will drop an s or a d towards the end of a word. For example, a malagueño may greet you with a bueno' día' instead of buenos días - or order a café corta'o instead of a café cortado.
The Spanish spoken in Malaga is rich in sayings and short proverbs. Memorising some of these gems, like calling someone buena gente (a nice guy) or saying me quedé frito (I slept like a log), make learning Spanish in Malaga a lot of fun.
#10 - The old town
Malaga's charming old town is probably the most magical place in the city. The ornate iron balconies, the narrow, tiled pedestrian streets and the plazas – Merced, Uncibay and Constitución – all work together to create a charming labyrinth that is pleasant to get lost in.
The centre of Malaga is perfect for exploring on foot, because it is small, and has many hidden streets, nooks and corners that reveal great little bars, shops, tea houses, tapas places and cafés. In fact, Malaga centre is one of those places that will really give you that exciting feeling of being abroad, discovering exotic Spain. If the beach did not make you fall in love with Malaga already, its historic old town will.