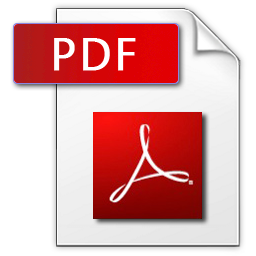 Download Brochure
Malaga Nightlife – Where to go and meet other Spanish and Foreign Students
The malagueños know how to party! Those who have been to the bars and nightclubs of Malaga know that getting home at sunrise is not at all unusual. As a language student here, you'll soon get into the groove of things. Whether you're into sipping cocktails and listening to DJ beats in a beach bar, going on a pub crawl in the centre of town or sipping G&Ts in a bohemian roof top club, Malaga offers some of the best night-time venues in Spain.
Below you'll find a selection of beach bars, nightclubs, salsa venues, flamenco tablaos, jazz joints and concert halls, both in the Pedregalejo-El Palo area near Malaga University, as well as in the city's historic centre. We've also included a few tips for when you venture out of Malaga to explore the rest of the coast by night.
PEDREGALEJO-EL PALO AREA
The bars and clubs of El Palo and Pedregalejo around Malaga University are very much alive, thanks to the vast number of students who frequent them. That's not to say that local residents stay away though: you'll find a good mix of people here, from malagueños to foreign visitors. And with Pedregalejo and El Palo being right on the beach, you'll get to enjoy many open air bars and venues with terraces, especially in the summer.
Bar Azahares
Let's start our quest in Bar Azahares on Avenida Pío Baroja in the El Palo neighbourhood. Bar Azahares looks like a hole in the wall, but once you get inside you'll be delighted by the energetic, noisy, friendly ambience and great music. The bar is open all day and night, so you can enjoy coffees and a game of futbolín or darts in the afternoon, and then stay on for drinks and live music later on. The bar puts on stand-up comedy in the week, which is perfect for foreign students who want to get to grips with local Malaga humour!
Address: Av. Pio Baroja 2
YouTube: Bar Azahares 2014
Pedrega Bar
Would you prefer drinks by the sea? Then head to Pedrega Bar on the Pedreglajo beach. Cold beer and mojitos are served here in an ambience so laid back that you'll want to sink into your chair, stare out to the sea and never, ever leave. If you get too hot in the sun, just wander down the beach and jump in the water. Feeling hungry? There are burgers and snacks available all day. At night, you can order a bucket of beer for 5€! The service in Pedrega Bar is quite slow, but somehow it doesn't seem to matter – you'll simply wave your hand and say "mañana…"
Address: Paseo Maritimo el Pedregal, 22
Foursquare: Pedrega Bar Copas
Swan Cafe
The Swan Café is a relaxed cocktail bar on the seafront with a penchant for 80's and 90's music and fabulous sea views. Get to grips with Irish coffees, imported beers and yummy cocktails or just order half a litre of house beer on tap. The Swan Bar invests a lot in entertainment: live music, magic shows, Trivial Pursuit competitions and frequent stand-up comedy shows. And if you're lucky, you might catch a dolphin jumping in the sea just as you're enjoying the sunset!
Address: Paseo Marítimo el Pedregal, 67
Facebook: SWAN Bar Pedregalejo
Rocamar 70
Rocamar 70 is a great little bar on the Pedregalejo beach promenade. At first you may feel it's just another beach bar amongst many, but Rocamar 70 is very versatile: it has some of Malaga's best sea views and cocktails – and free Wi-Fi. Rocamar 70 opens until 2am, which makes it a perfect place for an evening with friends (by Spanish standards 2am is early for going home) or a good starting place before you head out to noisier nightclubs and bars.
Address: Paseo Marítimo El Pedregal, 70
Bolivia 41
This is one of Pedregalejo's oldest and liveliest bars. Bolivia 41 advertises itself as a place to eat and drink, but the snack-style food is quite limited – mainly kebabs and a small selection of tapas. This bar's raison d'etre lies entirely elsewhere: live music, entertainment, stand-up comedy and huge wicker chairs that you won't be able to spend much time sitting in because you'll have to get up and dance to the various bands that play here. There is also a pool table, and the terrace is lively and cool during hot summer nights.
Address: Calle Bolivia, 97
La Tortuga Bar
Located on the seafront in Pedregalejo, La Tortuga is a café by day and a lively disco-bar by night. The vast terrace, covered with a straw pergola, attracts winter crowds during sunny afternoons and wild summer parties in July and August. The drinks bar is made of tree trunks and the overall décor is as quirky as the music they play – a mix of everything from 80's pop to today's Spanish rock. Get a litre of mojito for 4€ or a beer for 90 cents… and rock on!
Address: Paseo Marítimo El Pedregal, 48
THE HISTORIC CENTRE
About 10 minutes on the N-1 night bus or 25 minutes walking from Malaga University in El Palo, you'll find the historic centre of Malaga – a very popular nightlife area. The small, winding pedestrian streets hide a sin fín of disco-bars, nightclubs and music venues, which open from about 10.30-12pm, until late. People of all ages and from all walks of life come here to party. Amongst them you'll find both local Spanish students studying at Malaga University, as well as foreign language students in search of nighttime adventure.
Antigua Casa de Guardia
To start the evening off, this one is a must - especially if you want to sample the best wines in Malaga. Try different varieties of wine served in small chupito glasses – don't worry, you won't lose count as the waiter will write your bill on the table with chalk! Antigua Casa de Guardia is one of Malaga's oldest bars, established in 1840 and is well worth the visit for the unique experience that it provides.
Address: Alameda Principal, 18
Web: www.antiguacasadeguardia.net
Terraza Larios
Another great place to start the evening off with a slow drink in style is Terraza Larios. You would never find this bar unless you knew about it: Tarraza Larios is situated on the rooftop of the Hotel Room Mate Larios, accessible by lift from the shopping street Calle Larios. You'll get amazing views of the lit-up cathedral from here. The bar is minimalistic and chic, and open to people who are not guests at the hotel. This is not the cheapest bar in town as cocktails cost around 7€ and beer or wine around 4€, but it's one of those places in Malaga you'll want to say you've been to… and it's perfect if you want to impress someone!
Address: Calle Marqués de Larios 2
Web: www.room-matehotels.com
ZZ Pub
This is one of Malaga's most popular bars, not least because of the eclectic selection of live gigs it puts on. When the bar isn't featuring live acts, the DJ music – ranging from rock and funk to latin and soul – is kicking, and the atmosphere electric. This is a great place to dance, party, flirt and shout loudly over the music. If you're looking for a really rocking night out, you'll rarely be disappointed in ZZ Pub.
Address: Calle Tejón y Rodríguez 6
Web: www.zzpub.es
Café Con Libros
Not suitable for a wild party, Café Con Libros is a different kind of evening out. It provides the right setting for a bohemian debate on Spanish politics, poetry or history – over killer Margarita cocktails. Located on Plaza de la Merced, Café Con Libros is decorated in an intentionally careless style with, as the name suggests, books on every shelf surface. This café is also open during the day and provides small tables to sit around with your friends, tasty snacks from the kitchen and a few comfy armchairs to sink into, to read your Lorca or Pio Baroja.
Address: Plaza de la Merced, 19
Web: www.cafeconlibrosmalaga.com
Fraggle Rock Bar
Fraggle Rock, locally known just a "Fragel", is one of the most famous bars in Malaga old town. It's one of those joints where you can dance non-stop and it is packed every night of the week with people who want to party. The DJs are unusually obliging with requests, maybe because the music is a total mishmash of international and Spanish pop, rock and dance music – however, it seems to work! If you're lured in by one of the PR people outside, they'll give you a 2-for-1 coupon entitling you to a free drink with your first order before 2am.
Address: Calle Comedias, 10
Disco Asúcar
¡Asúcar! This hidden little salsa bar is all about Latin beats and a hot, hot vibe. Go on Thursdays, Fridays or Saturdays when the disco-bar opens at 11pm, take part in the free lessons and then stay on and dance 'til late. The bar is small and despite the air conditioning can get quite warm when the dancing really gets going, but they serve reasonably priced drinks to cool you down.
Address: C/Juan de Padilla, next to Plaza Mitjana
Liceo
Looking for flamenco? Liceo is one of Malaga's oldest running nightclubs. This old, refurbished 19th Century palace puts on an amazing variety of nights, from themed evenings and fashion shows to unplugged music performances – and flamenco at 8.30pm on Thursdays, Fridays and Saturdays. It should be noted that the flamenco shows here are authentic, not the tourist attraction type. You do have to pay for entry to the flamenco show at 15€ per head, but the ticket includes a drink. As a nightclub, Liceo is also worth a visit on any weekend night and the entrance to the nightclub is free before midnight. The building has two separate floors, each playing different kind of music; there are five bars, three big rooms with dance floors and areas for drinking and socialising. With a capacity for 450 people and opening times until the early hours of the morning, Liceo is the place to meet people in Malaga.
Address: Calle Beatas, 21
Tickets for flamenco shows: www.flamencotickets.com
Onda Pasadena
Onda Pasadena is one of the Malaga nightlife greats. It rarely fails you, as there is live music on most nights from 11.30pm: jazz on Tuesdays, pop on Wednesdays and flamenco on Thursdays. Weekends bring surprise guest acts from around the coast. The best thing about Onda Pasadena is that it is always filled to the brim with happy people wanting to have a great time. The bar is small, but this only adds to the excellent atmosphere as you elbow your way through the crowd to jive away on the small dance floor in front the stage.
Address: Calle Gómez Pallete 5
Bodegas El Pimpi
This is not the cheapest bar in the city, but you cannot possibly say that you have been to Malaga, unless you pay a visit to El Pimpi. This labyrinthine bar is like an institution in Malaga. Inside, you'll find rooms beyond rooms, a courtyard, and a terrace overlooking the Roman amphitheatre. The walls are decorated with antique posters and photos of famous visitors like Antonio Banderas and Tony Blair. El Pimpi serves great wines straight from the barrel, as well as tapas and you can keep the cost down by enjoying a quick drink and a tapa before heading out for the evening.
Address: Street Calle Granada 62 Web: www.bodegabarelpimpi.com
Sala Gold
This ultra-cool nightclub with its jaw-dropping Baroque décor, loud music and frenetic dancing is not apt for a quiet night out. If you're longing for non-stop shenanigans – and not being able to have a conversation for the sheer volume of the music – this is it. There are varying nights with different kinds of music on, including 70's and 80's nights. Dress to impress, as there is a dress code (as well as a long queue) at the door and you won't be allowed in wearing beach clothing or flip-flops. Prices are still surprisingly reasonable for a late-night club of this stature, with mixed drinks available from 6€. Prepare to take the first morning bus back home when you're done – Sala Gold shuts its doors at 7am.
Address: Calle Luis de Velázquez, 5
DOWN THE COAST
Bored of Malaga? The closest nightlife destinations to Malaga city are Torremolinos and Benalmadena. The best and most happening area in Torremolinos is the Los Alamos beach strip in the summer. Here you'll find no end of beach bars, each putting on different types of nights, from Ibiza-style cool to salsa and live rock gigs. Los Alamos nightlife is accessible on the Cercanias commuter train from Malaga, getting off at Los Alamos and walking for about 10-15 minutes.
In Benalmádena, you have the famous (or infamous) "24-hour square" on Plaza Solymar. This nightlife hotspot features the huge Kiu nightclub with varied dance and pop music as well as the Kiu Latino salsa club. The rest of the bars here are mostly aimed at foreign tourists – think along the lines of jugs of cheap sangria and shot-drinking competitions. If you're looking for something slightly more sophisticated, but still happening, Benalmadena's Puerto Marina will definitely appeal. This waterside nightlife area is a 10-minute walk from Plaza Solymar and features many great bars, disco-pubs and dancing venues with a good-looking crowd out to have fun. You can reach Benalmadena on the Cercanias commuter train, getting off at Benalmadena-Arroyo de la Miel station. Then you will either have to walk for about 20-30 minutes or share a taxi for around 8-10€ to either of the nightspots.