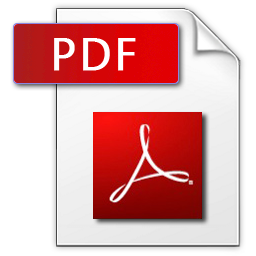 Download Brochure
Why study Spanish in Malaga?
If you like the sound of happy people, genuine Spanish culture and sunny beaches, Malaga is the ideal study destination for you. This city offers a world class cultural agenda, great Spanish food and a vibrant nightlife scene, all set in a warm Mediterranean climate.
Below is a detailed roundup of the advantages of studying Spanish in Malaga. Find out how a visit to this city will enrich your language studies, how life in Malaga is, and a few surprising things you probably didn't know.
Slow, southern style
One of the first things people notice about Malaga is how easy everything feels – in Southern Spain people live an unhurried kind of life. Of course in the business district of the city you'll find plenty of hustle and bustle! But as a student you'll get to skip things like rush hour traffic and concentrate instead on enjoying a leisurely, carefree lifestyle.
Location, location, location
Malaga University is based in the El Palo-Pedregalejo neighbourhood, only a few minutes from the beach. The city enjoys around 300 days of sun per year – in the summer this means sunbathing and swimming and in the winter you can still enjoy strolls on the sand. In about 25 minutes you can walk all the way to Malaga's historic city centre along the seaside promenade.
Old city charm
Malaga city hall has invested a great deal of money in the town's casco antiguo, or old district, making it a truly enjoyable area to explore. Since the historic centre is completely pedestrianized, you can spend hours walking through the small winding streets or nipping in and out of shops and tapas bars. Sitting outside on a café terrace and watching the world go by as you listen to the cathedral bells is just one of the many small pleasures of living in Malaga. (Read more in the Attractions, Nightlife and Restaurants sections).
Malaga offers an important insight into Spain's history
Spending time in Malaga will give you a good overall idea of Spain's history. Malaga was born as a Phoenician seaport around 770BC, followed by Roman, Moorish and Christian rule. During the Spanish civil war, Malaga was heavily bombed, beginning a long recovery in the 1960's. Each of these significant eras in Spanish history has forged Malaga into what it is today: a lively provincial port capital with a remarkable cultural story to tell.
As you explore the city's expertly restored monuments and fine museums, you'll be presented with infinite learning opportunities. Discover the ingenuity of Moorish water cisterns at the Gibralfaro castle, why Malaga cathedral is called "one-armed" and what happened at the Teatro Romano. Visit Picasso's birth home on Plaza de la Merced, and then, at the new Picasso Museum, discover how the Spanish Civil War changed the great artist's vision. (Read more in the Attractions section.)
A new routine: siestas and fiestas
Two things that surprise foreigners who arrive in Spain are the bank holidays, or fiestas, and the afternoon siesta. Even if you have read about these in your Spanish book, you may be astonished to discover how much they affect daily life in Malaga.
Let's start with fiestas… Malaga enjoys about twelve bank holidays per year when everything grinds to a halt and businesses close. Malaga fiestas include Christmas, the city fair in August, Spain's Constitution Day in December, Labour Day in May and of course, the all-important Semana Santa processions at Easter. The biggest fiestas come with noisy, colourful festivities like parades, funfairs and fireworks -- these can be both fantastic and exotic experiences for foreign students.
La siesta is another Spanish custom that is still very much alive in Malaga. The word means "afternoon nap". Accordingly, at 2pm, many businesses close for the day (banks, legal services and government offices) or shut down between 2-5pm and then open again until about 9pm (high street shops, supermarkets). There is sound logic behind the siesta: when Malaga's sun gets hot, the afternoons can be so scorching that nobody wants to do business at that time – especially just after lunch! What better time to kick off your shoes, lean back in the shade and snooze for a while? When you first arrive in Malaga, getting used to the siesta can be strange at first, but it shouldn't take you long to learn to enjoy this relaxing custom to its fullest.
Andalusian Spanish – a rich language with a distinctive accent
People in Malaga speak Spanish with an Andalusian accent, which is softer than, say, the Spanish spoken by northern Spanish people. The most notable change is the occasional dropping of the letter 's' or 'd' at the ends of words. For example, a person in Malaga might greet you with a bueno' día' instead of buenos días, or estoy enfada'o instead of estoy enfadado. While the truly "thick" Andalusian accent spoken inland in rural areas can be tricky for beginners to understand, in the provincial capital city of Malaga the accent is toned down and you'll tune into it quickly.
The Spanish spoken in Malaga is also rich in sayings. Malagueños are famous for being eloquent and having a penchant for humour, so you'll learn many amusing words and expressions during your time here. For example, a malagueño who is really good at doing something is not just competent (competente)… he is un artista (an artist or expert). In similar vein, a malagueño would never simply be tired (cansado), but would exclaim that he is reventado (so tired he has split in half).
The "welcome" factor
The inhabitants of Malaga are as genuinely approachable, as they are expressive. As a consequence, immersion language students in Malaga are in a unique educational position: this is the one place in Spain where locals will happily get into a conversation with a newly arrived student!