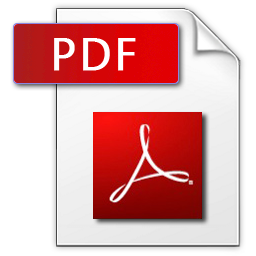 Download Brochure
Malaga Spanish Immersion
"I can't believe I'm here!" The first time that Spanish language student, Leah, saw the El Palo beach and the Mediterranean, she was bowled over. This is true for most people who arrive to study Spanish at Malaga University.
The initial bus ride from the airport can leave you wondering whether the entire city is made up of high-rise blocks, but by the time you arrive at your destination, you'll be dying to get out and explore. Malaga's historic centre and the old fishing district of El Palo and Pedregalejo, where the University Language Campus is located, will make you instantly fall in love with this quirky Andalusian port city.
An influential experience
Studying abroad will always change you. But Malaga has something special about it. Maybe it's the relaxed outdoor café lifestyle, the malagueño 'work to live' attitude or the fact that you can study while lying on the beach. Perhaps it's about meeting other students from around the world, or enjoying fresh seafood, tapas bars - and nightclubs that open until 6am – with these new friends. Who knows?
One thing is for sure, though: Malaga is an exciting city. Here you'll find museums, beaches, exuberant locals, nightlife, great food, good company and 300 days of sunshine per year. Spain, as a country and a society, has undergone an incredible transition in the last forty years. Somehow, these changes have crystalized in Malaga and this is why the city offers a bewitching mix of traditional Andalusian culture and modern Spanish city living.
Siestas… and fiestas!
In Malaga, not all locals have a siesta every day, but there is a definite "quiet time" during the afternoon between 2pm and 5pm, when shops close. In the hot summer months, taking a nap after lunch or under a parasol on the beach is heaven. (Some would say it's the only way to live).
Siestas can also come in handy, if you're taking part in an active nightlife scene and rushing directly to Spanish class in the morning. Spanish people don't really go out until they've had dinner, so this could mean going to a bar for a drink any time after 11pm, and then most nightclubs don't really get going until 1am. Consequently, arriving home at sunrise is not unusual… and getting your zz's during siesta time is an integral part of living in Malaga.
(Find out more about bars, clubs, music and dance venues in the Nightlife section).
La playa…
If your grammar book is full of sand from the beach, then you know you're studying Spanish in Malaga. Living in the El Palo and Pedregalejo district near the University, however, is a far cry from being in a tourist destination. This neighbourhood is an old fishing district and a residential area, and the beach bars and restaurants that open in the summer cater for locals. The sea is perfect for swimming from about May to September, but if the sun is out, you will be able to sunbathe even in the winter sometimes - and enjoy long walks on the sand or the beach promenade.
The city of museums and history
Of course, Malaga is not just about the beach, the food and the dancing 'til dawn… although those make it all the more fun. Malaga is also an important cultural destination, more so now because of the great number of museums and galleries the city has invested in, and the many lovingly restored historical sites – the Gibralfaro Castle, the Cathedral, the Roman Ruins, Picasso's birth home, and the Thyssen Museum, the Contemporary Art Museum and many more. (Read more about these in the Attractions Section).
The charming, labyrinthine historic centre of Malaga is entirely pedestrianised. Apart from cultural sites, here you can spend many relaxed mornings or evenings, wandering around, discovering authentic Moorish teahouses, buying reasonably priced, trendy clothing, sipping mojitos in great little bars or enjoying excellent tapas and sipping coffee in small, hidden plazas. Malaga also hosts many exciting yearly events, like the Malaga Film Festival, summer concerts and many traditional Spanish fiestas, fairs and processions.
Meeting the locals
Studying Spanish in Spain is about more than just learning the language. It's an opportunity to learn how other people live, work, eat, sleep and find entertainment! If you really dive into your immersion experience, and chat to the waiter who brings you your coffee, or the 80-year old lady who still helps her daughter in the small family-run bakery around the corner - and get to know your Spanish teachers well – you'll discover many intriguing personal histories, and ways of living and thinking, that you never knew existed.
People from around the world
Studying Spanish in Malaga means that you will also meet many people from different countries. There could be students from any place around the world – France, UK, Germany, USA, China, Norway – on your course. This means that you will be exposed to many new ideas, ways of doing things, and above all, friendships with people who have different customs from yours. You will all be exploring the Spanish language and culture together. This makes an immersion experience in Malaga even more enriching.
Food
Eating figures high on any Spanish family's daily agenda, and the more people sat around the table, and the more noise there is, the better! Malaga has an abundance of great places to eat, from tapas and fast food, to haut cuisine restaurants. In Malaga, it's very affordable to eat out: the city has a café culture, isn't very tourist-oriented and is officially one of the cheapest destinations in the world.
(Read more about the best, most affordable places to eat in the Restaurant section).
¡Bienvenido a Malaga!
In short, Malaga provides a charming, enticing and happening place to study Spanish. Here you will find authentic Spanish culture, meet many intriguing people and have a lot of fun in the sun. Pretty soon, you'll fit right into this sunny, relaxed lifestyle.