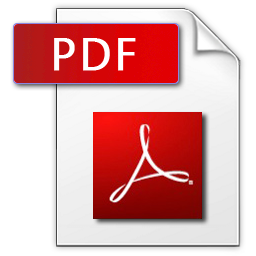 Download Brochure
Malaga-Madrid Intensive Spanish Course
One month at Malaga University and one month at Madrid University
The Malaga-Madrid course, combining Madrid Complutense's Centre for Spanish Studies and Malaga University's Spanish for Foreigners Course, allows students to learn the Spanish language at both schools.
The course aims to illustrate to students two very different Spanish lifestyles; one in the laid back Andalucian city of Malaga, and the other in the country's capital, Madrid. Although unique in their own way, these two city destinations have the excitement of cosmopolitan Spanish living in common.
Intensive Spanish Courses at Malaga univeristy
Available each month throughout the year.
6 Levels (from Beginners (A1) to Mastery (C2)).
Malaga University: Max. 18. Complutense University: Max. 20.
Minimum age: 18
Prices
Course
Starting Dates: Courses start each month throughout the year. Students can choose to begin their course at either destination.


Accommodation
Who can participate?
Spanish students of all levels may participate on this course. The programme is ideal for students who wish to experience more than one regional Spanish culture over a slightly longer period of time. Each city has a large international airport, so the course destinations are very accessible to foreign students, as well as by internal flights.
Intensive Spanish Courses Malaga Madrid Further Information
Lasting a total of 160 hours, the course is spread over a two-month period - with 80 hours held in Malaga during one month and another 80 hours in Madrid during the other. The dates are also very flexible, with a new course starting each month throughout the year. Additionally, students can choose to begin at either destination.
The course content focuses on the study of Spanish grammar and vocabulary, and oral and written communication skills.
On the first day of the course, each student sits a proficiency exam, which decides his or her level of Spanish. Students are then divided into six different levels.
The course also offers cultural activities, which are included in the total fee. In Malaga, students get a guided tour of the city's historic Roman and Arabic city centre, a gastronomic excursion to the typical whitewashed Andalusian village of Mijas, as well as a visit to Malaga's Municipal Museum. During the other half of the course in Madrid, students are offered a guided tour of Madrid's historic Austrias district, a visit to the Prado Museum and an excursion to the city of Toledo.
An Attendance Certificate and a Course Certificate are also available to students. To obtain the Attendance Certificate from both universities, students must attend a minimum of 80% of the classes. For the Course Certificate, they must also attend 80% of the classes, as well as pass a final examination. The price for both certificates is included in the enrolment fee.
Register Now!
To Sign Up for this Course Click Here