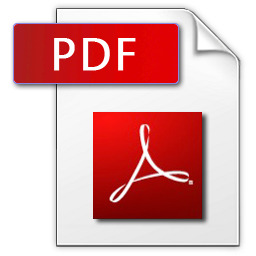 Download Brochure
Student Accommodation in Malaga
Shared Student Apartments and Host Families in Malaga
IMPORTANT NOTICE: This accommodation service is NOT offered by the University of Malaga, but by an independent company with years of experience in accommodating students in Malaga.
This service is provided as an additional service to clients booking a Spanish course at Malaga University, but please feel free to search for your own accommodation if you prefer. Before you book accommodation please take a look at the Terms & Conditions related to the accommodation offered on this website.
Accommodation Terms & Conditions
We can offer you accommodation in shared student flats or with Spanish host families for a duration of two weeks to a full year.
For our accommodation services we charge a one one-time booking fee of 90€.
For all bookings of accommodation for a period of 1 month or less the booking fee of 90€ + the full accommodation price is due to be paid, together with the payment of the program fees.
For bookings of accommodation for 2 months or more you pay the booking fee of 90€ + the first month's rent, and thereafter you pay the monthly rent directly to the landlord or host family.
You will receive your accommodation booking confirmation via email approximately 10 days before your arrival. This information includes the exact address, contact details of the owner, what is included in the accommodation/room and the deposit required.
If you decide to cancel the accommodation upon arrival you will not be entitled to any refund.
Shared Student Apartments
In a shared student flat you will be living with other international students. You'll have a private bedroom (unless you had requested a double room) and will have to share a bathroom and kitchen.
Student apartments are the cheapest and most popular form of accommodation for international students. Shared apartments are located throughout El Palo and Pedregalejo area and are all within 10-30 minutes walking distance from the university.
Typically, flats include a living room with a TV and dining space, although this sometimes forms part of the kitchen. Please keep in mind that shared student flats constitute an economical solution and, while never below a basic standard, don't offer the level of comfort and quality some people are accustomed to.
Please also note that, being a budget alternative, shared student apartments are furnished simply and provide modest living space. Students are responsible for cleaning, cooking, and laundry, and there is limited to no landlord supervision. International students are typically grouped together in the same apartments.
The cost for a room in a shared apartment ranges between 170-330€ per month, plus utility costs (between 20-30€ per month). See price table below for approximate costs depending on the length of your stay.